SuperCharged FRS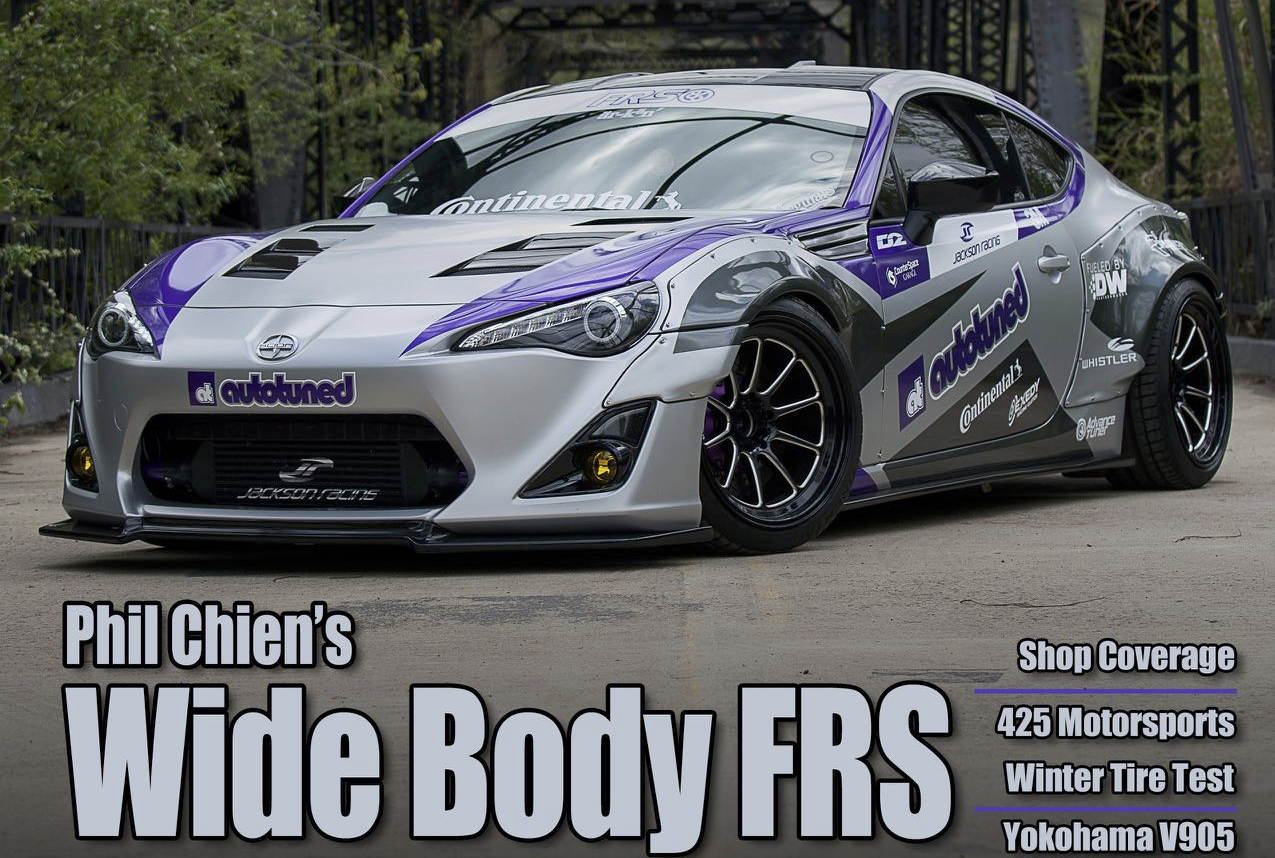 WRITTEN BY BRANNON  || PHOTOS BY TAHUITE || PUBLISHED BY PERFORMANCE TUNER MAGAZINE Vol. 26


Who says change is a bad thing, if you think back this feature may look very familiar. But I will let you know that things are everything but the same. Phil said in his last feature he planned to complete an air ride setup for shows, Well lets just say he was holding back on plans because the FRS is a whole new animal all its own now, wider, more powerful and ready to crush hopes and dreams in a race.

First sight brings the most ovcious to be noticed with the Greddy rocket bunny wide body v1 kit. the front fenders were extended an additional 45mm and the rears receiving a staggering 70mms. The FRS has always been a looker from the day it rolled off the factory line. However, adding just that extra width down right sets the car off. Most importantly finally allows its owners to run a decent size wheel and tire setup with out need for camber or stretching tires. New Wheels specs now clear to fit are starting at F 9.5J -30 R 10.5 -40. Lots of room for a decently meaty tires setup as you can see Phil is running.
A new suspension and wheel setup, as Phil promised the FRS, did receive it's air suspension. D2 racing air suspension with controller. Air suspension is becoming a lot more prominent, as companies have finally started making more affordable setups, as well as capable setups that can actually be used on the road course and compete and in some cases out perform the typical coilover setup.

Let's be honest, one can't only have looks. There has got to be some performance mods to go along with the aggressive aero kit of a wide body. Otherwise, it just leaves the viewer disappointed. But as you know this was already taken care of, Phil decided to add a Jackson racing C38 blower kit. This featured rotrexc38-81 supercharger on an air to air intercooled setup that would net him 50 percent more over stock. Phil went the extra mile adding a delicious flex fuel kit. This gave him a decent bump up from the standard 280whp after the kit to a ground punishing 394whp on e85. The delicious kit offers the ability to swap between 91 and 85 without input from the user. Ecutek will adjust tune to compensate for the octane as it changes.
In order to slow things down safely and quickly, Phil put on a rl concept racing big brake kit that coupled with the meaty tires. I'm quite sure it is like being on a roller coaster as it comes to an abrupt halt at the end of the ride. Phil has spoken many times in his last feature about his activity in the show car part of the car scene so it would only be natural that the frs receive a full pro audio setup in the trunk and full race inspired delivery.

It is not only refreshing but awesome to be able to reach out to a past featured owner and see how his progress has continued with the completion of the projects. I am sure we will see more from Phil and his FRS in the next year. Stay classy